Residents love our service - we make their life easier!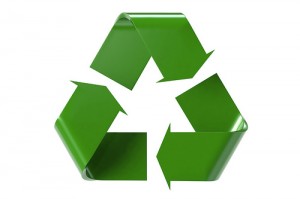 We provide full service doorstep pickup of recycling and trash. With a 4+ day per week program our multifamily valet service includes:
Doorstep recycling and trash valet service 4 times each week
Decorative waste containers or mats for each unit
Uniformed valet personnel - added on-site security element
Container location cleanliness - no resident wants a smelly dumpster in front of their door
Great overall curb appeal - no more loose or overflowing trash
Friendly, educated collectors - every weekday
Property Managers are taken care of - we become your favorite vendor!
The property and maintenance managers enjoy:
Reliable service - we haven't missed a day since we started valet in 1997!
Collection only or Single source waste management solution; collection, trash bill, haul off, we handle all of these hassles
Stabilized waste cost and you never have to talk with a waste hauler again
ASE provides you with resident awareness and education tools and programs
Additional recycling and haul off programs at no charge
Regular cleaning of all waste sites and container areas, powerwashing and deordorizing when needed
Added on-site security element during daytime hours provided by our Valet's presence
Recycling; Real quantifiable waste diversion that you can market and feel good about
Reduced administrative labor with regard to trash management
Reduced general labor with regard to property maintenance
Owners and Management companies benefit from what we do!
From an owners point of view:
A property with good curb appeal and happy residents has higher occupancy and less turn over
An amenity that is used by all and that eliminates an expense is rare
Less wear on parking lots means less ongoing maintenance costs
Stabilized waste costs (no rate increases, no new fees or taxes, no new administration fees for the duration of our contract)
Increased ROI and a significant bump to your CAP makes every owner smile
Overall you will find that our waste program will increase waste diversion through recycling (stabilizing waste costs), improve the overall cleanliness and curb appeal, increase tenant retention and occupancy, drive down maintenance costs, provide valuable reporting and increase your bottom line with stress free waste management. If you are looking for a valet solution that really works look to Arm Strong Environmental for your best waste management solution.